Sunday Mornings In-Person and Online: 9 AM Traditional Service | 10:30 AM Contemporary
Every Sunday, you can worship with us in person (9 & 10:30 AM) or right from your home (9 & 10:30 AM).
*If you are not feeling well, or are vulnerable to COVID-19, please stay home and enjoy the services HERE, or on our YouTube Channel or Facebook Live.*
Video Announcement from Pastor Jared Carlson on Sunday, May 24, 2020
Hello GracePoint Church Family,
It is clear from the abundance of news that the Coronavirus has impacted our world. But I want to reassure you that we are staying on top of this fast-moving illness, especially with how this relates to our gathering as a church.

First and foremost, we are trusting in God's sovereignty over all things, illnesses included. As followers of Christ we do not live in fear of the "what-ifs", but rather, we trust in the One who knows all things and oversees all of creation. There is not a single maverick molecule in the universe, and that goes for Coronavirus too!

At the same time, the Bible also calls us to exercise wisdom, to love our neighbors as ourselves, and to be good stewards of the world God has given us. The health and safety of our people is our main priority. We will continue to closely monitor this situation, and continue to utilize the information and recommendation of the CDC (Center for Disease Control) and our local public health officials.
Service is being held on campus and streaming online at 9 & 10:30 AM at ExploreGracePoint.com/LIVE, Facebook Live, and YouTube. Follow us on Facebook, keep visiting this page for more updates, or download our Explore GracePoint App.
Parents or Relatives of Children involved in GracePoint Children's Ministry are welcome to join the Facebook Group or subscribe to the YouTube Channel where our Children's Director, Marie Reynolds, will be providing teaching materials online for families to engage with.
Jr. and Sr. High Students will be meeting in person following our COVID-19 policy. Students are required to register for all activities here. Our Pastor of Student Ministries, Christian Brands, is updating parents and students with meeting times and resources over email.
To God be the glory,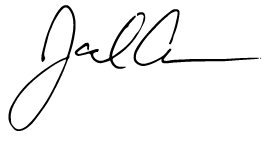 Jared Carlson
Senior Pastor
GracePoint Church